About Starkey Hearing Aids
Starkey Hearing is a global company based in America. Starkey's founder, Harold Starkey, opened his laboratory – Starkey Laboratories – in 1963. Starkey Laboratories was then bought by William F. Austin in 1967 and became Starkey Hearing Technologies. Starkey is dedicated to delivering the best hearing experience possible including the clearest sound in noisy environments, improved connectivity to devices and health and activity trackers.  
Starkey Hearing Aid Styles
Starkey offers a range of hearing aid styles to cater for various hearing losses and ear anatomies. Their range includes receiver-in-canal, behind-the-ear, in-the-ear, completely-in-canal and invisible-in-canal hearing aids. For those who want a discreet hearing aid solution but do not want to sacrifice hearing aid connectivity with smartphones to get the smaller size, Starkey has a wireless enabled completely-in-canal hearing aid.  
Starkey Hearing Aid Technology
Starkey technology produces 55 million automatic adjustments every hour to deliver genuine and realistic sound quality in every environment. Several Starkey hearing aids also incorporate Edge Mode which enables to user to press a button for extra clarity in difficult listening environments. This provides the user with a better listening experience in the most difficult of environments.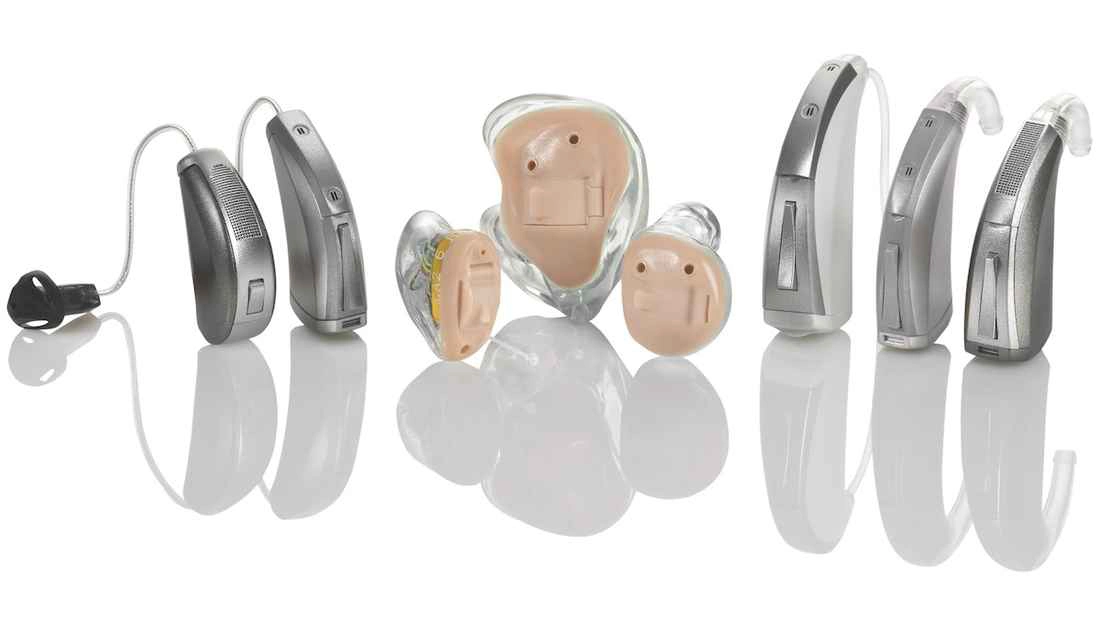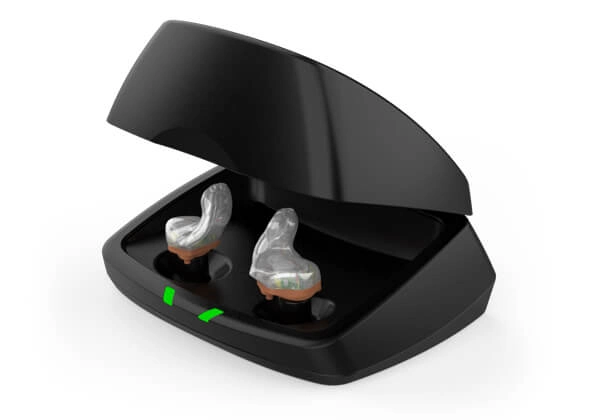 Starkey Healthable Technology
Starkey's healthable technology focuses on the whole person. It not only tracks how active a person is both in terms of physical activity and active listening, but it also detects when the wearer has a fall. On detection of a fall, an alert can be sent to selected contacts. There is also an assistant that can answer basic questions such as what is the weather? Or can be set up to remind the wearer to go to an appointment or take medication.
Starkey Hearing Aid Features & Benefits
Starkey hearing aids also have a 'Find My Hearing Aids Function'. Hearing aids can be easy to misplace or lose! Many hearing aid users have experienced that sinking feeling of not knowing where their hearing aids are. With the Find My Hearing Aids feature, wearers can relax knowing they will be able to track down your hearing aids. Another nice feature of many Starkey hearing aids is that they automatically turn themselves off when not in use – saving battery life.
Wireless technology in Starkey hearing aids allows for connectivity to smartphones, tablets, and other Bluetooth devices. The wireless technology is available in Starkey hearing aids all the way down to the size of the completely-in-canal hearing aids – which utilizes an external antenna that sits in the ear canal to allow for connectivity in this size of hearing aid. Wireless technology allows for streaming of music, videos, and phone calls. iPhone and iPad users can even enjoy completely handsfree phone calls.  
Starkey hearing aids are also compatible with a range of accessories for use with the TV and to make it easier to have conversations in noisy environments. This includes a Table Microphone which can help the wearer hear at meetings or restaurants. Starkey remote controls are available in a phone app version or as a separate accessory to cater for all needs.