About Oticon Hearing Aids
Oticon, a Danish company, began in 1904 when the founder, Hans Demant was determined to help his wife Camilla live a better life, unhindered by her hearing loss. Now, a global company, Oticon push the limits of technology to improve the lives of people with hearing loss. 
Oticon Hearing Aid Styles
Oticon hearing aids come in a range of styles including receiver-in-canal, behind-the-ear, in-the-ear, completely-in-canal, and invisible-in-canal hearing aids. This range of styles caters for all types of hearing losses and ear anatomies. Oticon's invisible-in-canal hearing aids can be a great option for those people who need hearing aids but also want something nice and discreet. All available in a host of colours so you can choose the one most appropriate for you. 
Oticon Brain Hearing 
Oticon's approach to sound processing starts with the brain. Oticon conducts leading scientific research at their research centre, Eriksholm, to understand how the brain works. They believe by understanding how the brain uses sound information, they can help people hear more effectively with hearing aids. They also utilise this understanding to learn how to protect the brain from hearing loss-related risks such as cognitive decline. With a focus on 360o open sound, Oticon challenges the limits of technology to improve the lives of people with hearing loss.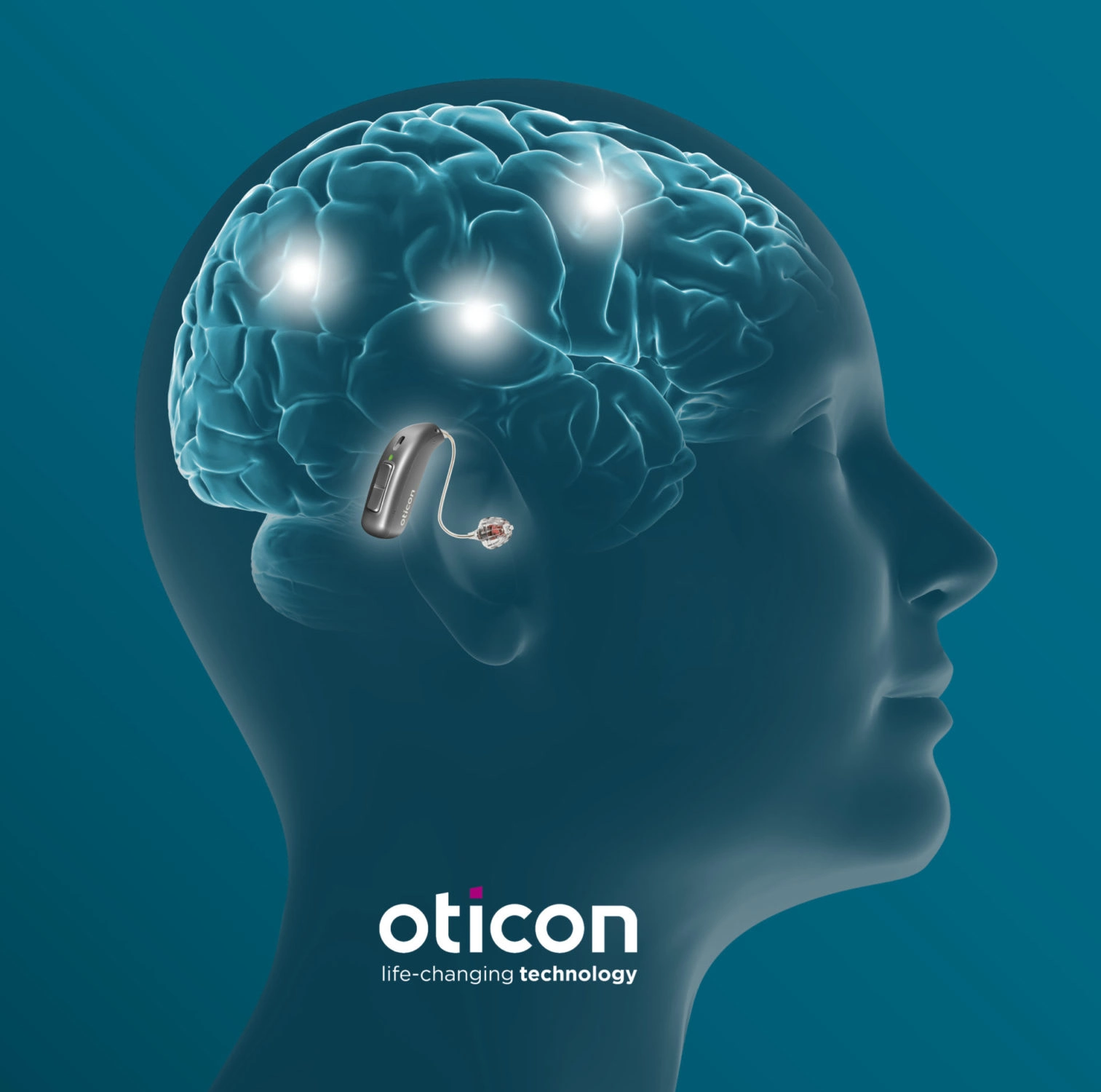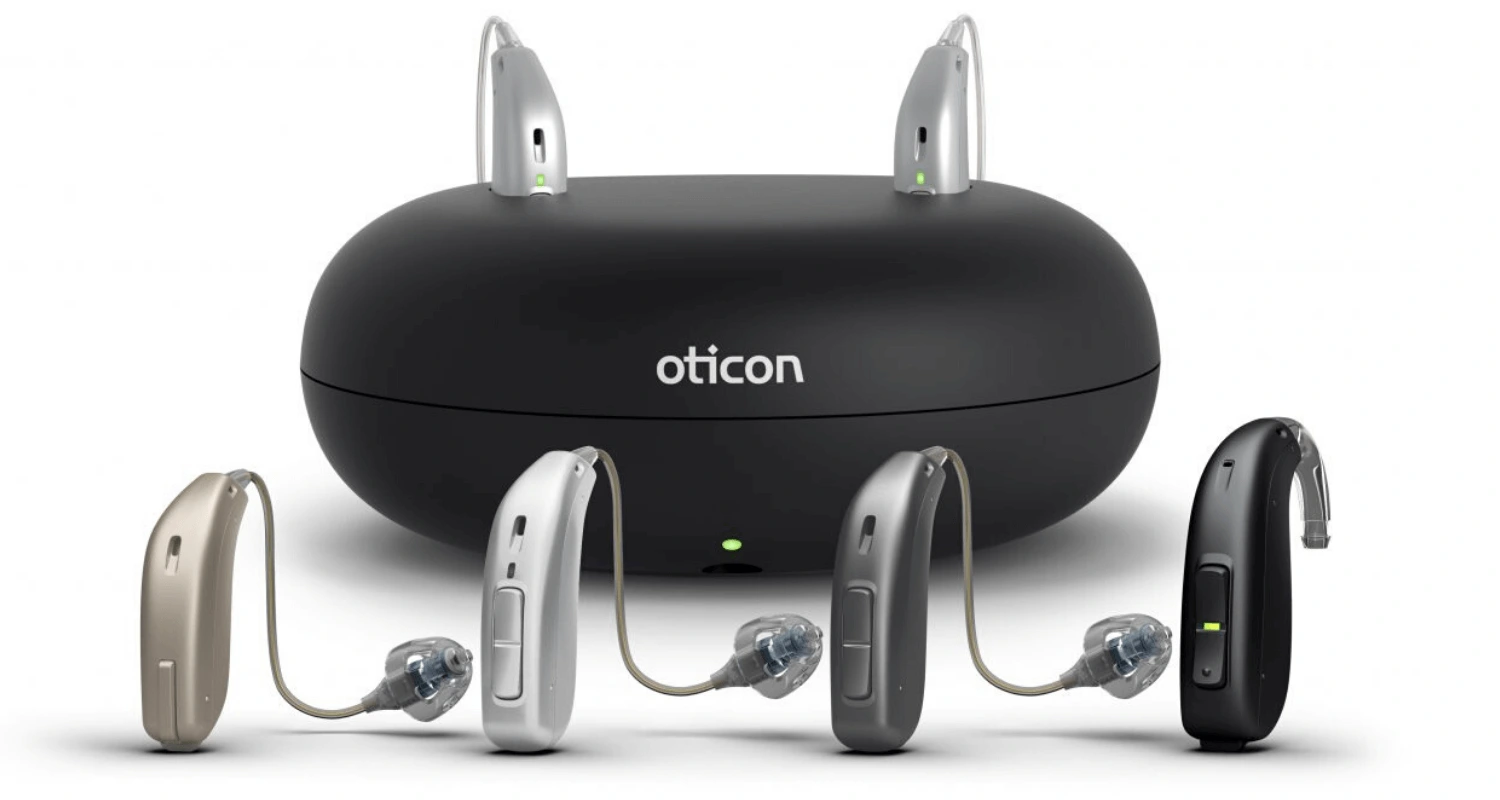 Oticon Tinnitus SoundSupportTM
For those with hearing loss and tinnitus, Oticon hearing aids integrate Tinnitus SoundSupportTM – a sound generator – for tinnitus relief. Tinnitus SoundSupportTM offers a variety of sounds from white noise to soothing ocean sounds so that you can choose the sound that works to provide the wearer with tinnitus relief. The sounds can be adjusted through the Oticon app to provide wearers with control and the ability to adjust the sound depending on the level of tinnitus on any given day.
Oticon Bluetooth Connectivity
Oticon apps also allow for control of the hearing aids as well as remote support to be provided to hearing aid wearers through a Smartphone. Many of Oticon's hearing aids are compatible with Smartphones. This means wearers can stream calls, music, and videos directly to their hearing aids. iPhone users can even enjoy completely hands-free phone calls using Oticon hearing aids. Another handy feature of the Oticon app is the "Find Your Hearing Aid" feature. Small hearing aids are great, but they are easy to lose. Being able to locate your hearing aids when you are not sure where you last had them provides valuable peace of mind to hearing aid wearers.
For those who need extra support along with their hearing aids, Oticon also has a range of accessories such as TV streamers, remote controls, phone adaptors and remote microphones. If you are wondering if you may benefit from the use of Oticon accessories, contact us to talk to one of our expert hearing clinicians at Hearing Aid Specialists SA to discuss what might be right for you.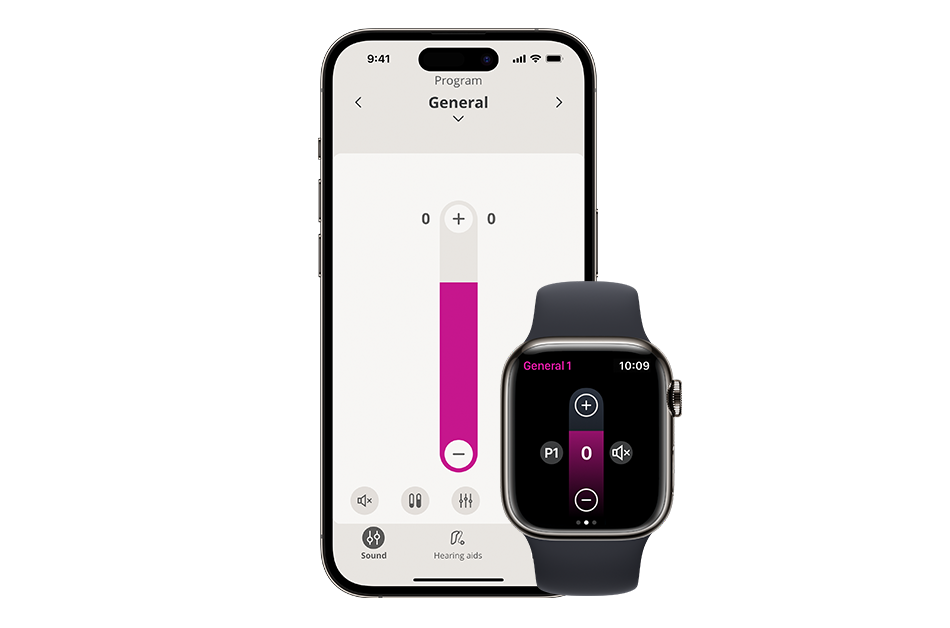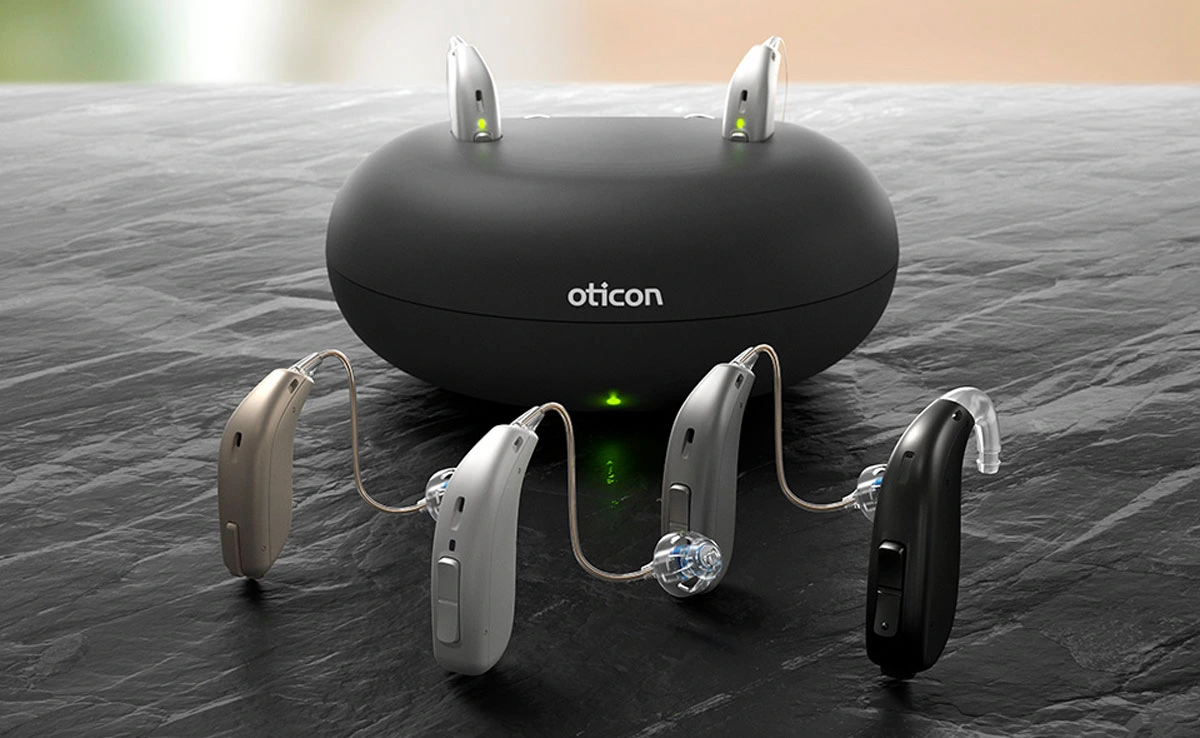 Oticon Rechargeable Hearing Aids
Oticon rechargeable hearing aids have different charger options available. This includes open desktop chargers as well as SmartChargersTM. SmartChargersTM have an inbuilt battery that holds charge so you can charge on the go if you need too. This can be great when travelling, camping, or if you live in an area prone to extended losses of power.