Hearing aids have come a long way
No longer are they the big, bulky devices they used to be. They are now sleeker and more discreet than ever before. But sometimes you just want something that is invisible and doesn't draw unwanted attention. At Hearing Aid Specialists SA we understand this and would like to introduce you to a new world of discreet hearing solutions, where technology and elegance blend seamlessly with Invisible-In-Canal Hearing Aids!
Rediscover the Joy of Hearing
Without Compromise
At Hearing Specialists SA we understand that hearing clarity is crucial to your everyday life. Invisible-In-Canal Hearing Aids allow you to experience the joy of crystal-clear sound without sacrificing your appearance or lifestyle. They deliver exceptional sound quality in any environment. From noisy restaurants to quiet conversations, you can rely on the advanced technology of the hearing aids we fit to bring back the sounds you've been missing. Invisible-In-Canal hearing aids harness the latest advancements in hearing technology, delivering unmatched performance while remaining virtually undetectable.
Sleek, Discreet, and Comfortable
Invisible-In-Canal hearing aids fit snugly inside your ear canal, ensuring maximum discretion and comfort. This allows you to hear well without feeling self-conscious about your hearing aids. You'll forget you're wearing them, and your friends and family won't even notice! With Invisible-In-Canal hearing aids you can enjoy life without letting hearing loss hold you back.
Easy to Use, Easy to Maintain
We believe that technology should simplify your life, not complicate it. The invisible hearing aids we fit at Hearing Aid Specialists SA are designed with user-friendly interfaces, making them incredibly easy to use. Additionally, maintenance is a breeze, with simple cleaning and battery replacements.
Personalized for You
No two hearing experiences are the same, which is why we believe in a personalized approach. Our specialist team at Hearing Aid Specialists SA will work closely with you to understand your unique hearing needs and tailor our invisible hearing aid solutions to provide a seamless auditory experience that suits your lifestyle. Our specialist team will take the time to discuss your needs and your hearing loss to help you choose a hearing solution that is right for you.
The Best Solution for You
As an independent private practice, we have freedom to fit the hearing aid brands that provide you with the best results. Everyone is different so having a variety of solutions allows our team of hearing specialists at Hearing Aid Specialists SA to find the best solution for you.
There are a number of Invisible-In-Canal hearing aids available today. These include the Oticon Own, Phoank Virto Paradise and the Starkey Evolv AI Invisible-In-Canal hearing aid.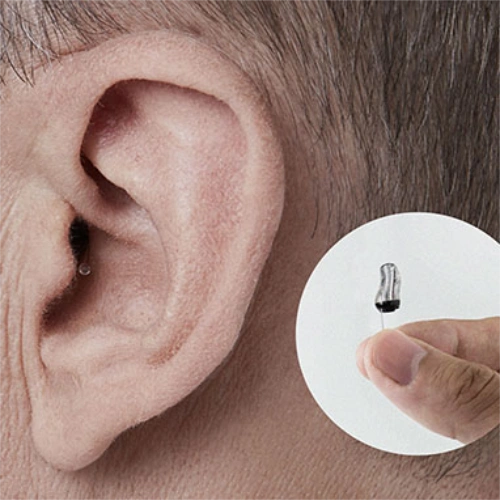 Oticon Invisible-In-Canal
The Oticon Own Invisible-In-Canal hearing aid is designed for optimal comfort, discretion, and exceptional sound experience. It is the world's first Invisible-In-Canal hearing aid with an on-board Deep Neural Network powered by Oticon's advanced Polaris platform.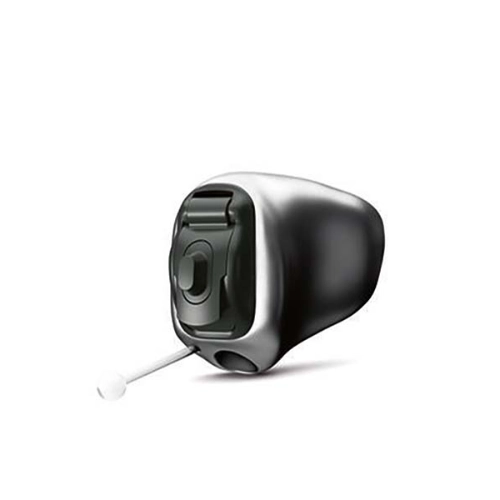 Phonak's Invisible-In-Canal
Phonak's Invisible-In-Canal hearing aid, the Virto Paradise comes in a titanium case for extra toughness and a smaller size. The Virto-Paradise hearing aid uses Phonak Paradise platform and offers uses an unrivalled hearing experience to boost their hearing and enhance your lifestyle. In incorporates Phonak's Autosense 4.0 which allows the hearing aid to adjust its settings to the changing environment. The Virto Paradise has been created to deliver crisp natural sound so you can enjoy the world as it should be heard.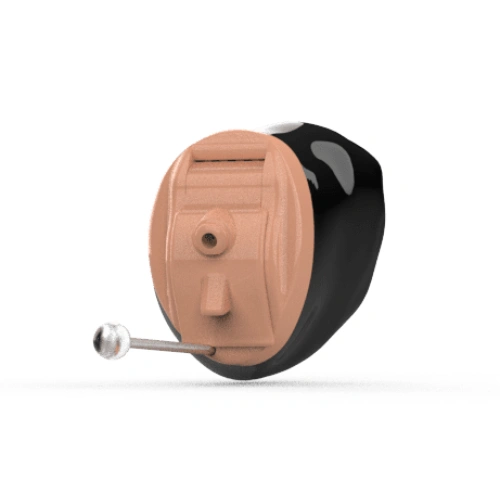 Starkey's Evolve AI IIC
Starkey's Evolve AI IIC boasts up to 55 million personalised adjustments every hour to give you exceptional sound. It is designed to automatically deliver realistic and genuine sound quality in every listening environment. It also reduces noise to make it easier for you to listen and effortlessly enjoy every moment.
Try Our Invisible Hearing Aids Today
Ready to rediscover the joy of hearing without compromise? Experience the difference of our revolutionary invisible hearing aids today. Schedule a consultation with our hearing specialists and take the first step towards a life of improved hearing and enhanced well-being.
Life's beautiful sounds are waiting for you. Embrace them with our invisible hearing aids.